No Reason Studio

No reason studio is a Hong Kong-based creative studio co-founded by Florence Yuk Ki Lee (animation artist) and Di Harper Wu (video artist), with a focus on art publishing, contemporary print, animation, photography and more.




About us


Email




Instagram


View Cart





Copyright © No Reason Studio 2021
Nomad003 brings us back to the "white cube."

2021 is a year of working nine-to-five for the author. While working in a commercial gallery, the author has documented the stories unfolded there with her camera. Exquisite, fragile, and expensive artworks; various kinds of visitors; and the faint traces left on the walls after de-installations.

Sometimes, what remains in one's heart is not the object itself but the vacuum it leaves behind. Yet, in the blink of an eye, the vacuum is occupied by new artworks, soon another. The white cube is a micro-society/city.
Limited edition of 100
Language: English, Chinese 中文
Packaging:
Bubble wrapped

ISBN: 978-988-75315-4-8
Published & Designed by:
NO REASON STUDIO

︎ HKD$170 ︎

Add to Cart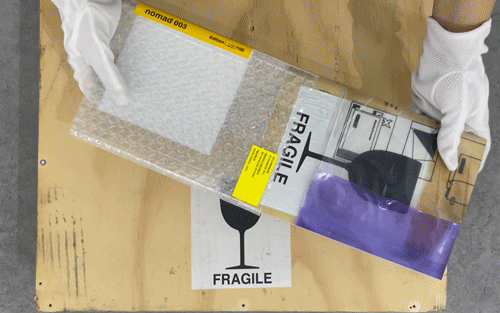 Payment Methods:
Accepted credit cards are:
Visa, MasterCard
and
American Express
.
Payments processed by Stripe is governed by their privacy policy.
Shipping:
We ship worldwide.
Orders will be posted on a weekly basis, therefore arrival time may vary from 7 and 14 days.

Tax:

We do not collect taxes. There is no tax or
excise duty on exports from Hong Kong.

Term and Conditions
︎
Unit K, 27/F, Phase 1,
Vigor Industrial Building,
Kwai Chung,
New Territories,
Hong Kong
︎

me@noreasonstudio.com
︎
@no_reason.studio
︎
About